From version 7.5 of FAW the activation of the license takes place with a "License Code" sent at the time of purchase of the same or at the request of a Demo version.
To activate the FAW license, follow the steps below:
Launch FAW, the first screen will open indicating that the product is in the FREE version (Fig. 1).
In this window, click on the "Activate license" link.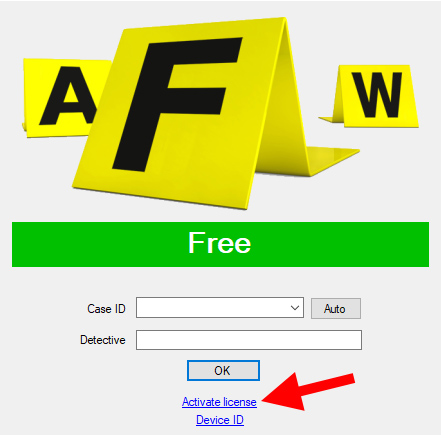 Fig. 1
In the next window (Fig. 2) click on the "Activate license" button.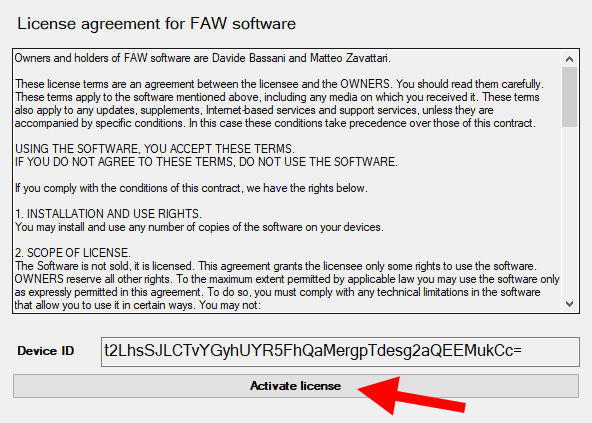 Fig. 2
At this point the window opens in which you can enter all the data of the license holder and the "License Code" received via e-mail (Fig. 3).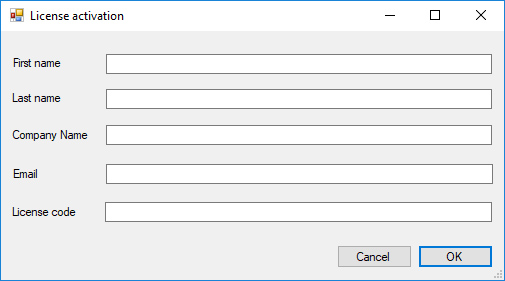 Fig. 3
Once you have entered all the data, click on the "OK" button, then close and restart the program to activate the license.
The FAW license is valid for 1 year from the time of activation. The user will receive an email alert when the license is nearing expiry. The user will be able to activate the renewal of the license within 30 days from the expiration date simply by entering the new license code that he will receive via email after the purchase (the data of the license holder will not be modified). After 30 days from the expiry date, if the license is not activated, it will not be possible to purchase the license renewal but the first installation license must be purchased and the license holder data must be re-entered.