The FAW GOOGLE tool allows you to acquire and certify all google services by logging in to the reserved areas of the same.
When the tool is started, a window opens in which the URL or specific credentials of the google account must be entered (Fig. 1).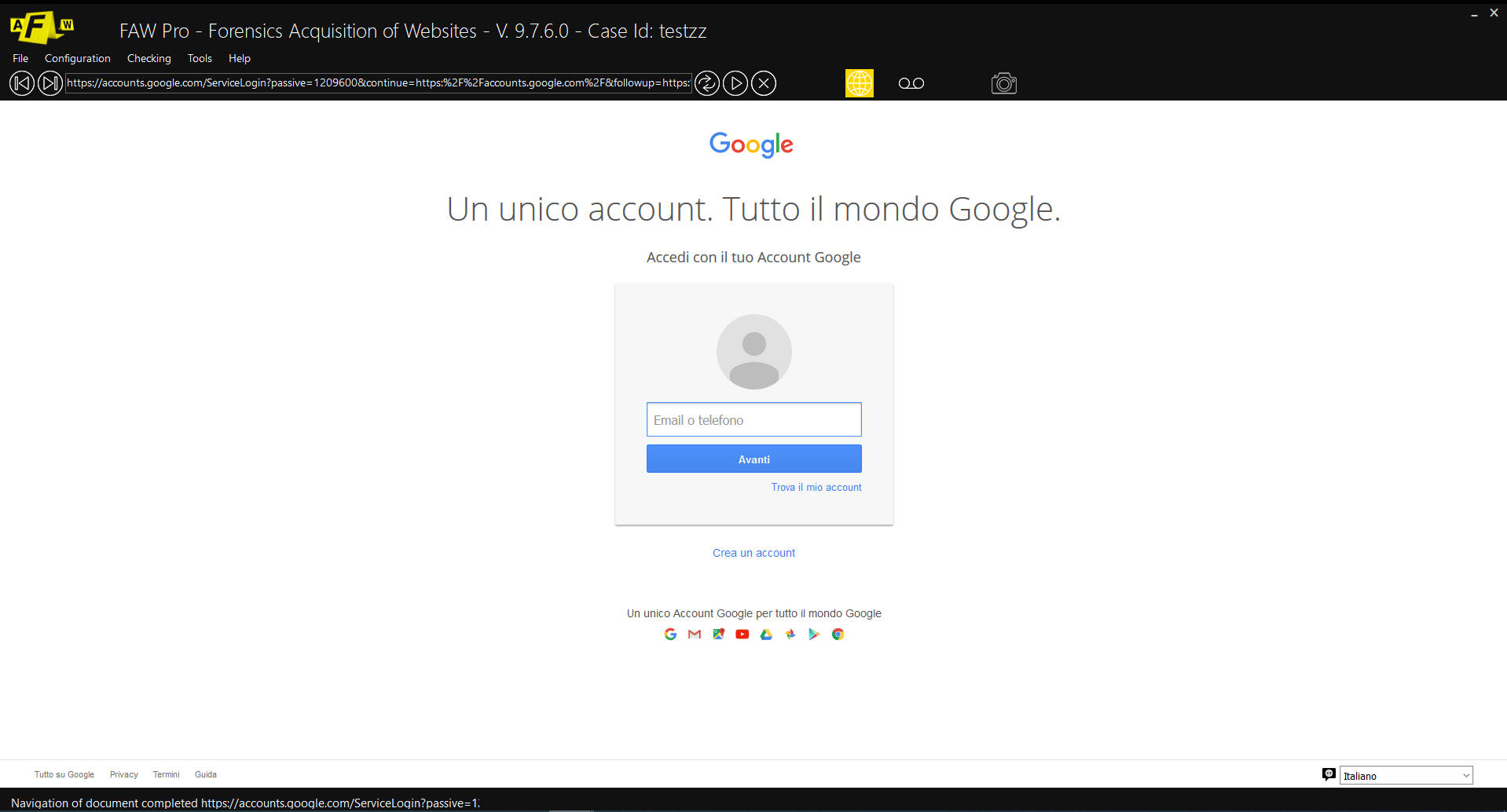 At this point it will be possible to proceed with a normal FAW acquisition.